Eating out can be a minefield of unhealthy decisions. However, with a few simple tips, you can make good decisions when eating out and enjoy your meal without worry.
Look at the menu ahead of time
Most of us have been in the situation where we're out at a restaurant, looking at the menu, and feeling totally overwhelmed by all of the choices. It can be difficult to know how to make a good decision when there are so many options available.
One way to help make sure you're making a good choice is to look at the menu ahead of time. You can explore this link and other similar consumer pricing platforms to know the menu of the establishments where you are going to eat out. This way, you can see what's available and narrow down your choices before you even get to the restaurant. You can also use this opportunity to look up nutrition information for the items on the menu, so you know exactly what you're getting into.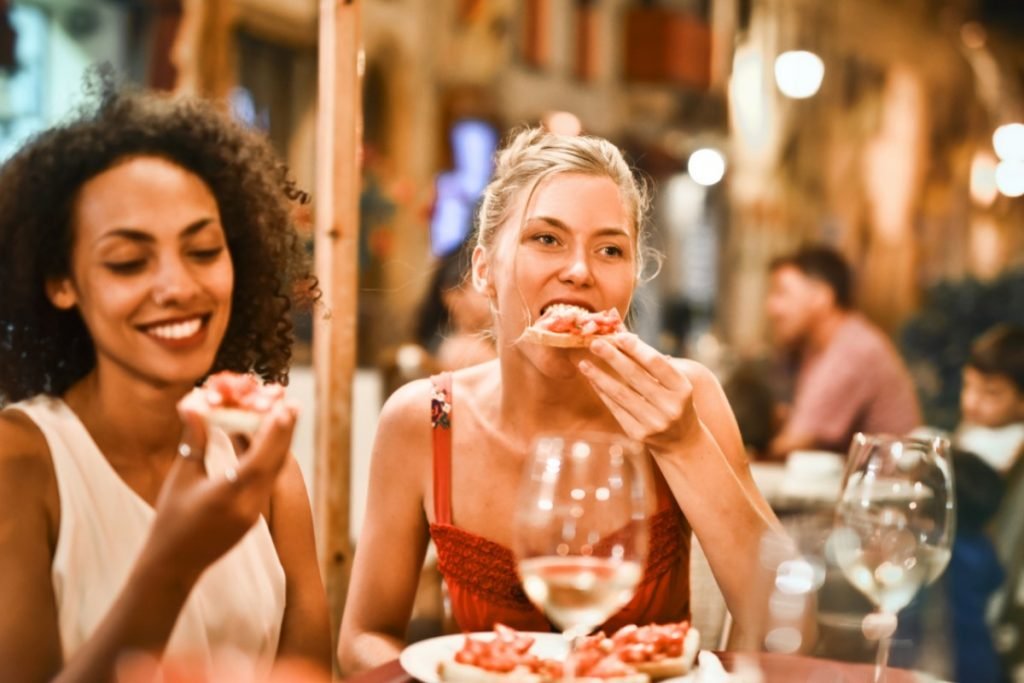 Looking at the menu ahead of time can help you save both money and calories. By knowing what you want before you go to the restaurant, you're less likely to be tempted by items that are higher in price or calories. You can also avoid making impulsive choices that you might later regret.
So next time you're trying to decide where to eat, take a few minutes to look at the menu ahead of time. It could end up being a very helpful decision-making tool.
Think about your order in advance
Another helpful tip for making good decisions when eating out is to think about your order in advance. This means considering things like whether you want an appetizer, main course, or dessert. It can also be helpful to consider how much food you actually need and whether you want to share anything with your dining companions. By thinking about your order ahead of time, you can avoid ordering too much food or making other poor choices.
This will also help you make better decisions when you're actually at the restaurant. When you're looking at the menu, consider what you might want to eat and what would be a good accompaniment to your meal. Once you've decided what you want, stick to it! Don't be tempted by other dishes on the menu or by what your friends are ordering. If you're unsure about what to order, ask the waiter for advice. They should be able to recommend something that's suitable for your dietary requirements and tastes.
When it comes to drinks, again, think about what you'll want to drink with your meal. If you're opting for a starter and the main course, you might want to have a glass of wine with each. Or, if you're just having a main course, you could have a soft drink or water.
Choose lean protein
When you're eating out, it can be tempting to indulge in unhealthy foods. However, if you want to make good decisions when it comes to your health, it's important to choose lean protein options. Lean protein is a great way to get the nutrients your body needs without all of the fat and calories. When it comes to protein, choose lean options like grilled chicken or fish. Avoid fried protein or anything that's smothered in sauce. There are plenty of lean protein options available, so be sure to ask your server for recommendations.
Go for veggies
Vegetables are always a good choice, whether they're cooked or raw. They're usually the cheapest items on the menu and, bonus, they're healthy too. Order a side of steamed veggies or a salad as your main dish. When in doubt, order a veggie dish or ask your waiter for suggestions.
Skip the bread basket
We all know that feeling. You're out at a restaurant, the menu looks amazing and you can't wait to dig in. But then, before you know it, the bread basket arrives. And suddenly, all your good intentions go out the window.
Before you can even think about it, you've reached for a piece of bread (or two, or three). And now you're feeling guilty because you know you shouldn't be eating these extra calories. But it's so hard to resist! Bread is often loaded with empty calories and can quickly add up. If you're trying to be healthy, it's best to skip it altogether.
Drink water
It is really important to drink water, especially when you are eating out. Drinking water will help you feel fuller and less likely to overeat. It will also help to flush out toxins and keep your skin looking healthy. Water is the best choice when you're thirsty, but if you're looking for something with a little more flavor, go for unsweetened tea or coffee. Avoid sugary drinks like soda and juice, which can add a lot of calories to your meal.
By following these tips, you can make good decisions when eating out and enjoy your meal without worry. So next time you're dining out, keep these guidelines in mind and choose foods that will help you stay on track with your healthy lifestyle.
You might like these:
Peanut Butter Balls Recipe | Chocolate Covered Peanut Butter Balls
Cheesy Avocado Graham Float – Negosyo Recipe
Mais con Yelo Recipe | How to make Maiz con Hielo