Bibingka Royal Recipe, 4.4 out of 5 based on 8 ratings
GD Star Rating
loading…
How to cook Filipino Bibingka Royal Recipe.
Bibingka Royal Recipe is made with rice flour and coconut milk or fresh milk. Other ingredients can vary greatly, but the most common secondary ingredients are eggs and milk. The traditional preparation is very time-consuming.
Bibingka has a soft spongy texture similar to puto, another Philippine rice cake. It is eaten hot or warm and is slightly sweet with a taste very similar to rice pudding. The top and bottom surfaces (including the traditional banana leaf lining) are also usually charred, adding to the flavor.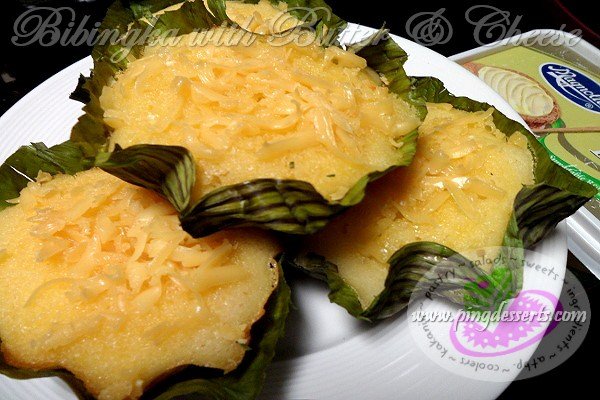 Filipino Bibingka Royal Ingredients:
3  eggs, at room temperature
2   cups all-purpose flour
4   tsp. baking powder
3/4  cup sugar
1¼   cups fresh milk or coconut milk
1/2 cup  melted butter or margarine, plus extra for brushing
1/2 cup grated cheese, for toppings
1 tbsp.  sugar for topping (optional)
2 pcs.  red salted eggs, quartered for toppings
1/2 cup  fresh grated coconut, for toppings (optional)
Filipino Bibingka Royal Cooking:
Beat the eggs until light and frothy; set aside. Mix and sift 1/2 cup sugar, all-purpose flour and baking powder in a separate bowl; set aside. Dissolve the sugar in 1/4 cup of the coconut milk. Add the dry ingredients into the egg and beat thoroughly. Add the sugar and coconut mixture plus the remaining cup of the coconut milk and mix well to combine.

Lastly, add the melted margarine or butter and mix well to combine. Line a four small round pans with banana leaves. Pour the batter mixture into pans, 1/2 full.
Bake in a preheated hot oven (375 F). When cooked, brush the top with extra butter and sprinkle with grated cheese and a little bit of sugar. You can also top with  grated coconut and salted egg on top and serve.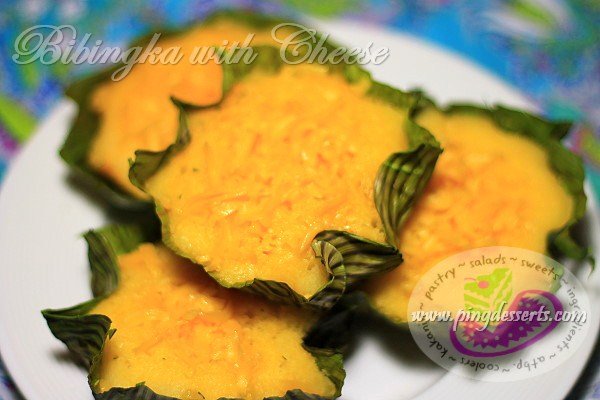 A buttery and delicate Bibingka Royale made with grated cheese toppings.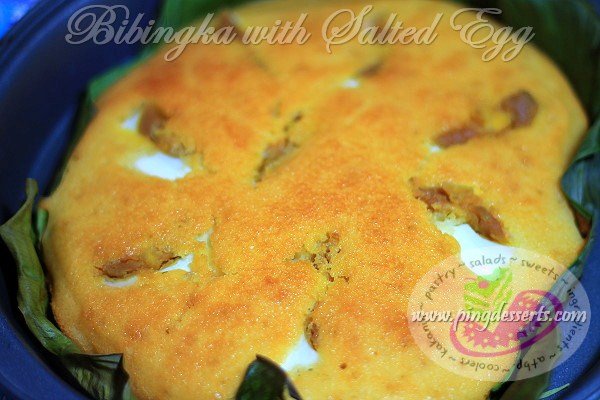 Bibingka with Salted Egg toppings, serve and enjoy while it's warm.