How to cook Buchi Ube
Buchi Ube Recipe – Buchi with Ube Halaya is a variation of the famous Chinese fried pastry consist of glutinous rice flour with sesame seeds coating. The outer part of Butsi is crisp, but it's chewy inside. The original version of Buchi has Red bean paste filling, which is an all-time Filipino favorite. In some parts of the Philippines, they use Kamote (Sweet Potato) as filling.
In China, they call this pastry Jian Dui and commonly filled-it with lotus, sweet black bean, or red bean paste. And in other countries, they call it Sesame Balls. You can find them served as a dessert in Chinese restaurants all over the country. Some street food vendors or peddlers sell this as an afternoon snack.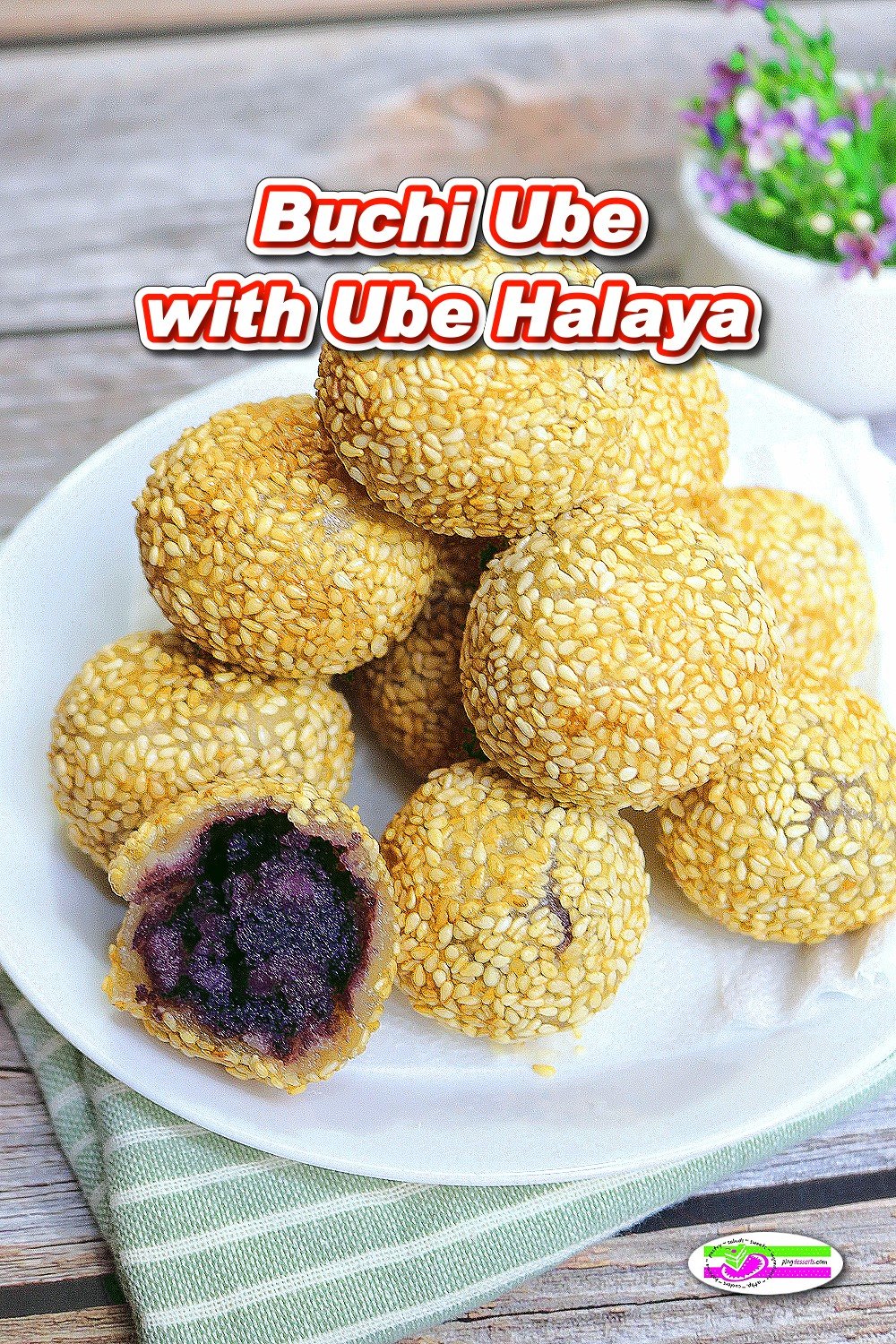 Cooking Buchi Ube pastry dessert is very easy. Just follow the instructions below.
Ingredients and Cooking Procedure of Buchi Ube: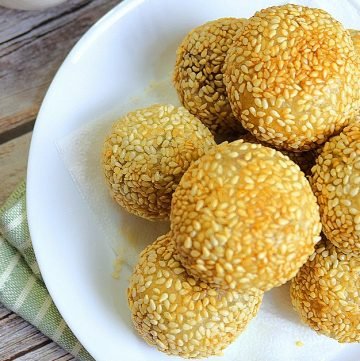 Buchi Ube Recipe pang Negosyo
Buchi Ube Recipe - Ube Halaya is deliciously wrapped in glutinous rice flour, then rolled in sesame seed and deep-fried to make this yummy Filipino snack.
Ingredients
Buchi Dough:
1 1/2

cups

glutinous rice flour

1/2

cup

sugar

1/4

cup

water

2

tsp

oil
Buchi Topping & Filling:
2

tbsp

glutinous rice flour

1 1/4

cup

water

1

cup

ube halaya purple yam jam

1/4

cup

sesame seeds

2

cups

cooking oil for frying
Instructions
Combine sugar and hot water, stir until sugar is dissolved.

Add into the rice flour then mix until combined.

Knead until it forms a dough.

Add oil and continue kneading until dough becomes smooth.

Rest the Buchi dough for 20 minutes.

Mix 2 tbsp. Glutinous flour with water.

Set aside flour mixture, you will use this to stick sesame seeds to Buchi balls.

On a clean surface, dust with flour & roll the Buchi dough.

Divide dough into two and roll into a log.

Cut dough to 16 pieces, then form into a ball and set aside.

Flatten the ball dough and make a hollow in the center.

Fill it with Ube Halaya and seal the dough then roll again to form a ball.

Repeat the process until all dough are filled

Dip balls into the flour mixture and coat with sesame seeds

Continue the process until all balls are rolled with sesame seeds.
Frying Buchi :
Heat oil over medium-low heat

Fry Buchi balls in batches, do not overcrowd the pan.

Flip often to avoid sesame seeds from burning.

Buchi expands as it cooks; it creates a hallow interior and crunchy exterior.

Fry each Buchi balls until golden brown.
Tip: Don't overfill your dough with Ube Halaya
Video
Tips: The Buchi (sesame balls) will float to the surface before they're done frying. It will help if you use a spider or a slotted spoon to keep them submerged until they're golden brown and puffed up. Transfer to a wire rack set over paper towels and let drain.
Other Ube Recipes: