Learn to cook Kakanin dishes with your Kids
It is no secret that food and culture are tied together. Delicacies add color and lore to a country's past, present, and future. In the Philippines, each province and municipality holds an iconic dish or two that represent their people and customs. These delicacies may include a savory soup or stew and sweet kakanin.
For starters, kakanin is an umbrella term for glutinous rice-based desserts. You may think of them as the Philippines' equivalent to pastries. There are tons of kakanin recipes you can try, but these four snacks are great for teaching your children about Philippine culture and history: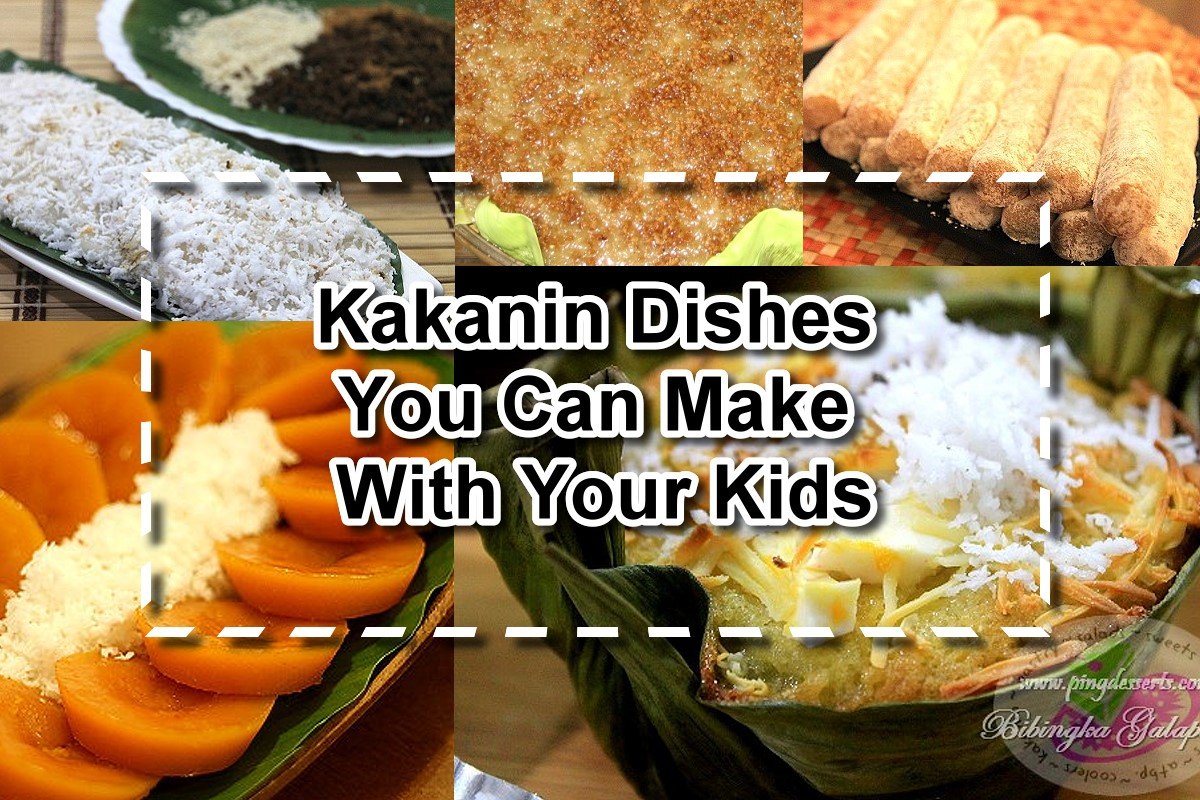 Puto
Puto is perhaps one of the most well-known kakanin in the Philippines. It comes in various forms, with Puto Bumbong and Puto Calasiao as some of the most popular kinds. They also play an essential role in festive celebrations, such as the puto of Biñan, Laguna's Puto Latik Festival. It is celebrated every May and anticipated by many, such as the residents of Verdana Homes in Barangay Mamplasan.
While there are many puto recipes out there, an easy one you can make with your kids only requires 25-30 minutes to make. You'll need rice flour, sugar, salt, baking powder, light coconut milk, egg whites, and a cooking spray.
Palitaw
Palitaw is another well-known kakanin dish in the Philippines. Its cooking process involves submerging the glutinous rice dough into the water and waiting for it to float, hence its name. Not only is palitaw delicious, but you can make it with just four ingredients: glutinous rice, sugar, water, and grated coconut. You may add some black and white sesame seeds as a garnish for more crunch and texture.
Biko with Latik
If you want to make a large, sticky rice cake, then biko with latik is the right recipe for you. Typically, biko is made with sweet rice, coconut milk, and brown sugar. You'll need to pre-cook the sweet rice, or kaning malagkit, before stirring it with the other ingredients in a pan. After the rice cake is cooked, top it with latik–coconut curds made with slowly-cooked coconut milk until reduced to toasted bits that add crunch to many kakanin dishes.
Bibingka
Bibingka is another kakanin that varies in form depending on the province it hails from. However, the most notable type is the one served with salted eggs on a banana leaf usually sold during Christmas. The best part is you can still enjoy bibingka any time of the year.
Traditional bibingka consists of glutinous rice flour, rice flour, baking powder, salt, eggs, coconut milk, sugar, and melted butter. You may use your muffin tin molds or a clay pot to hold their shape. Usually, they're cooked over charcoal, but you may place your bibingka mix on a skillet over your stove. Add butter for an extra rich flavor.
Espasol
Espasol was originated from Laguna province, since their agricultural land mainly produces coconuts, rice, sugar and other products. Espasol recipe varies also depending on what region as we all know people loves to experiment with their food. This all-time favourite rice dessert can be found at any local markets, especially at pasalubong centres. This easy-to-make kakanin recipe is a must try, a delicious and delicate Espasol treats.
Kutsinta
Kutsinta is a favourite kakanin snack here in the Philippines, served with freshly grated coconut. Kutsinta flavours can also affect the color of the rice cake. The orange kutsinta are cooked with rice flour, all-purpose flour, refined sugar, lye solution, water and Annatto powder dilute in water which is also known as "atsuete" here in Philippines. Annatto makes the kutsinta looks bright orange and at the same time it gives a distinct aroma and earthy flavour.
Overall, kakanin is an integral part of many Filipino households. Their stickiness may allude to the strong familial bonds forged by customs, trials, and faith. Recreate these four recipes with your kids and establish the Filipino warmth and family ties in your home.
You might like these: