How to cook Banana Chips Recipe.
Banana Chips Recipe. A classic Filipino banana chips snack. The sweetened version of this chips called Pinasugbo it's an all-time favourite pasalabong. Very fast and easy to make recipe, so please try it and enjoy its great and affordable.
Banana Chips Ingredients:
6 raw banana (plantain or saba)
1 cup oil, for frying
a bowl with iced water
1 tsp. pinch of salt
Banana Chips Procedure:
Peel bananas and put them in salted iced water for about 1o minutes. Slice bananas into bite-size pieces and lay across a cloth for about 5 minutes to remove all moisture. Heat up the oil in the pan until hot then lowers the heat. Fry banana slices by batches in one layer for a minute or two until crisp. Use slotted spoon to remove banana chips from pan and drain on paper towels. Then ready serve as and you can store any leftovers in an airtight plastic container for a week.
…..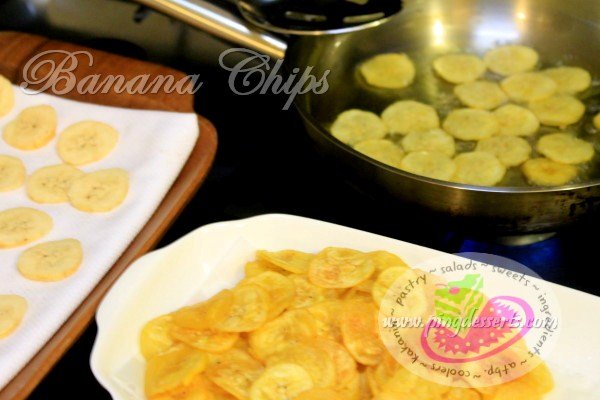 so crunchy and i'm so ready !!!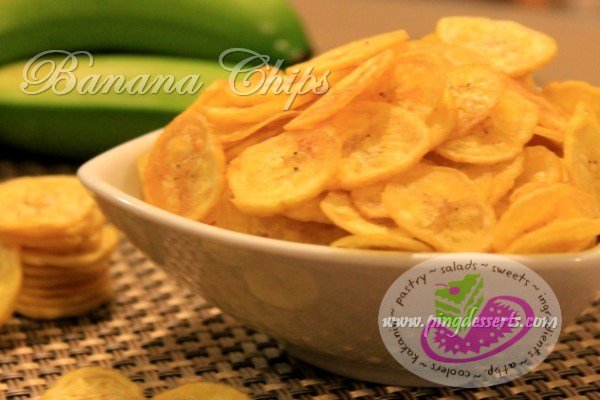 If you want a sweetened chips, you can make sugar glaze and coat the chips or you can dip in honey.