How to cook Meringue Recipe.
Meringue Recipe. Meringue is a type of dessert kind of between a cookie and a candy in one, that is so sweet, airy, and melts in your mouth. It's made from whipped egg whites, cream of tartar and caster sugar and bake until crisp.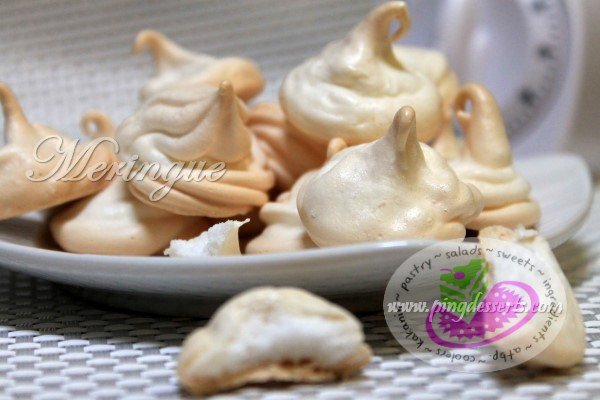 Meringue Ingredients:
3 large egg whites
¼ tsp. cream of tartar
¾ cup caster sugar
¼ tsp. vanilla extract (optional)
Meringue Procedure:
Preheat oven to 200F. In a mixing bowl beat egg whites on med-high speed until foamy. Add the cream of tartar and continue to beat egg whites until they hold soft stiff peaks. Add caster sugar gradually and continue to beat until sugar added done and hold very stiff peaks. Line a baking sheet with wax paper. Transfer the meringue in pastry bag and pipe desired shape and size in rows on the prepared baking sheets. Bake meringue for about 35-45 minutes or until they look pale in color and fairly crisp. Remove from heat let it cool in a tray before removing from the wax paper to avoid from breaking.
…..
tiny meringue kisses are ready for baking . . .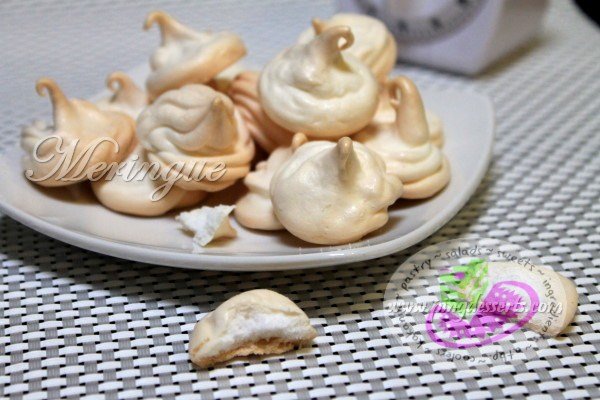 a little bit burnt 🙂 ) but crunchy and chewy goodness in the middle 🙂