How to cook Cassava Cake Recipe.
Cassava Cake Recipe. Cassava Cake is another Filipino popular kakanin or meryenda. Cassava, is commonly served as suman, but can also turn cassava into a special treat as cake for parties, potlucks and other occasions. Cassava cake is creamy and delicious made with coconut milk, milk and of course grated cassava top with sweetened condensed milk and grated cheese and steamed for an hour.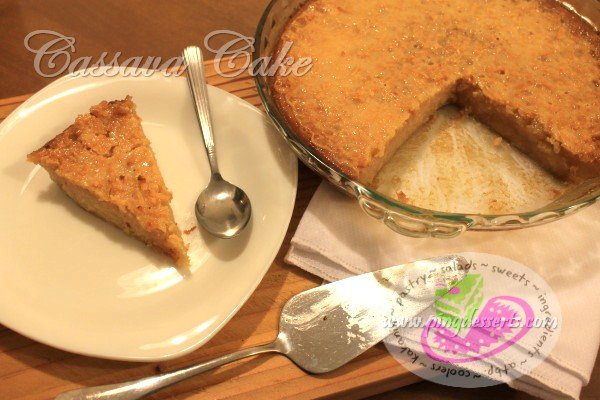 Cassava Cake Ingredients:
2½ cups fresh grated cassava
1 cup wash sugar
½ cup powdered whole milk
1 egg, beaten
2½ cups coconut milk
Toppings:
½ cup cheese, grated
½ cup sweetened condensed milk
Cassava Cake Procedure:
Mix thoroughly the first five ingredients. Add coconut milk and mix well. Pour into a greased any baking pan or round pan. Bake in a preheated oven 350F, for about 45 minutes or until the top are almost dry and light brown. Remove from oven and pour sweetened condensed milk on top of cassava cake then sprinkle with cheese. Bake again until golden brown or until cheese and milk melts. Remove from oven and let it cool for an hour before serving.
…..
ready for cheese and sweetened milk topping . . .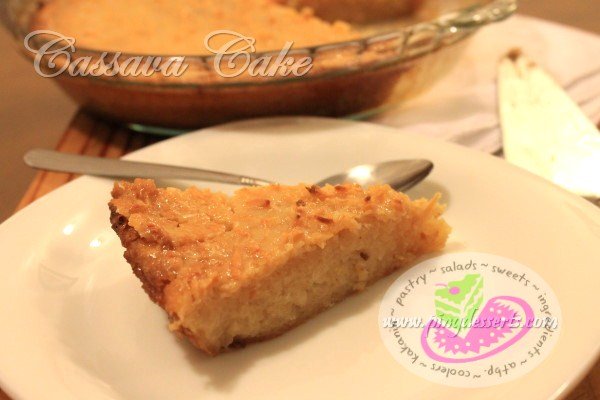 I can't wait to eat this hot, sticky, sweet and salty cassava cake yum 🙂