How to make Mango Ice Drop Recipe.
Mango Ice Drop Recipe. A healthy and refreshing Mango Ice Drop, definitely an instant hit not only for the kids but for adults as well. There's no easy way for them to cool down and have fun, than having an icy fruit drops. This recipe is so easy to make and you can try and substitute any fruits available in season.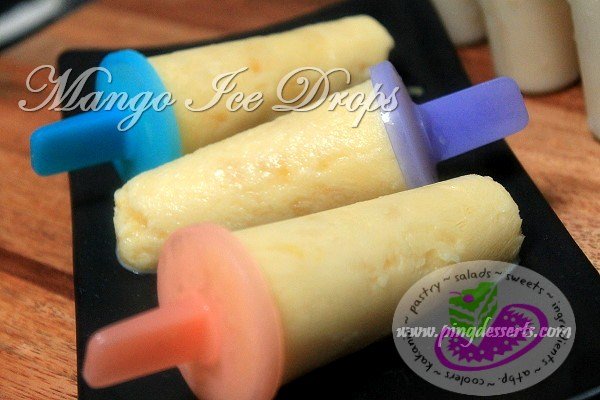 Mango Ice Drop Ingredients:
1 ripe Mango, peeled and cubes or strips
1 can (240ml) Del Monte Mango Juice Drink
1 can (154ml) Evaporated milk
1/2 cup water
1/3 cup sugar
Cooking Procedure:
Wash and peel mango and cut into cubes or strips. Combine all ingredients in a bowl and stir well to dissolve the sugar. Using a ladle place mixture in ice drop molds.
Cover with plastic lid or popsicle sticks in the center of each mold. Freeze overnight or until firm, serve and enjoy. Before taking off the ice drops, just run water lightly on all sides of the mold tray for easy pulling.
…..
Done filling up and ready to chill for about 4 hours.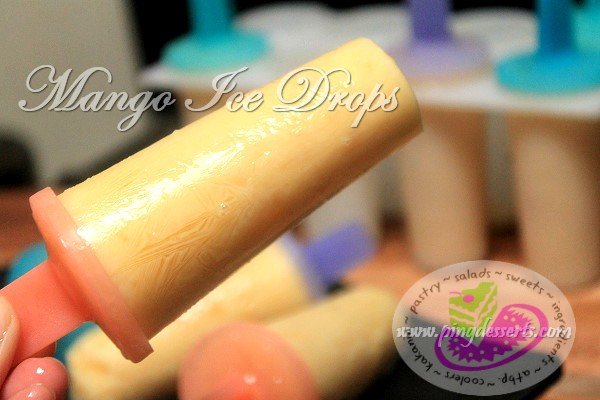 After I cleaned and washed up all the mess, finally my Mango Ice Drop are set and ready to eat . . .
A five ingredient recipe, so affordable, sweet and creamy. A quick fix refreshment to enjoy all summer long.