How to make Mocha Samalamig Recipe.
Mocha Samalamig Recipe – A refreshing and delicious Pinoy's summer best iced-cold coffee drink "Samalamig". This summer drink is fast and easy to prepare, all you need is a coffee of your choice add some iced cubes, gulaman "jelly ace" and sago "tapioca pearls". This means that coffee lovers aren't deprived of their caffeine on hot days.
Makes 1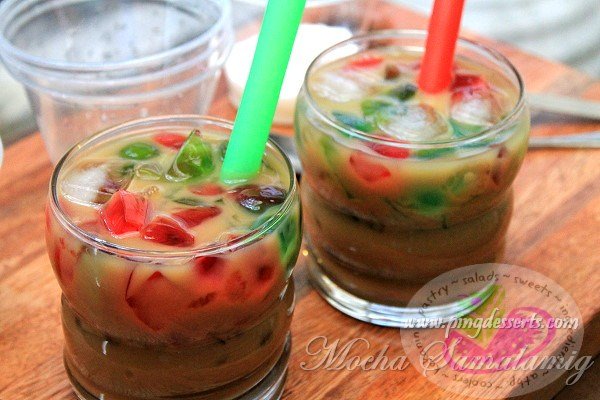 Mocha Samalamig Ingredients:
1 tbsp or 1 (2g) Nescafe Classic Sachet
1 tbsp or 1 (5g) Coffee-Mate Creamer Sachet
2-3 tbsp. sugar
½ cup hot water
½ cup cold water
¼ cup cooked sago
¼ cup cooked gulaman or jelly ace
3-4 ice cubes
Cooking Procedure:
Cooked ¼ cup of sago in 4 cups of water, bring to boil and simmer for about 45-50 minutes or until translucent. Turn off the heat, let it rest for 5 minutes and rinse with running water.
Transfer to a bowl of iced water and set aside. In a glass, dissolve coffee, coffee mate and sugar in a hot water. Add cold water on to your coffee and mix well. Add the cooked sago and gulaman.

Serve with ice cubes, a big straw and enjoy.
…..
Here's the simple ingredients: cooked sago "tapioca pearls", gulaman "jelly ace", coffee and ice cubes
.
.
A delicious and thirst quenching iced-cold drink recipe from Nescafe Classic that you can easily prepare and enjoy this summer.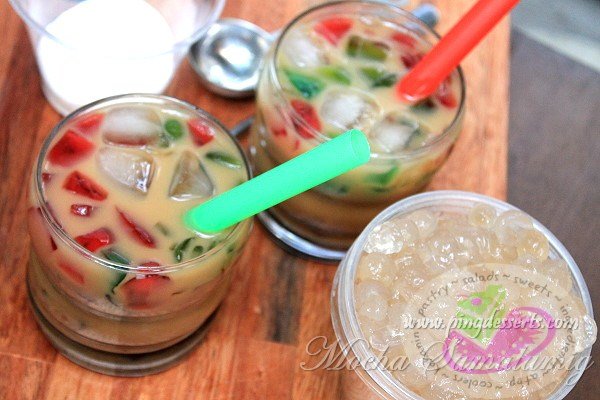 .
Store extra tapioca pearls "sago" in a plastic container with water and refrigerate, this will last for a couple weeks. You can try sago't gulaman recipe if you want.