Eating healthy is an important part of living a healthy lifestyle, but it can be difficult to take the right steps and develop healthier habits. In this article, we'll explore proven ways to improve your eating habits so you can start feeling better and begin taking control of your health. With the right approach and a bit of dedication, anyone can adopt healthier habits and make a positive impact on their overall well-being. Read on to discover the steps you can take to improve your eating habits today!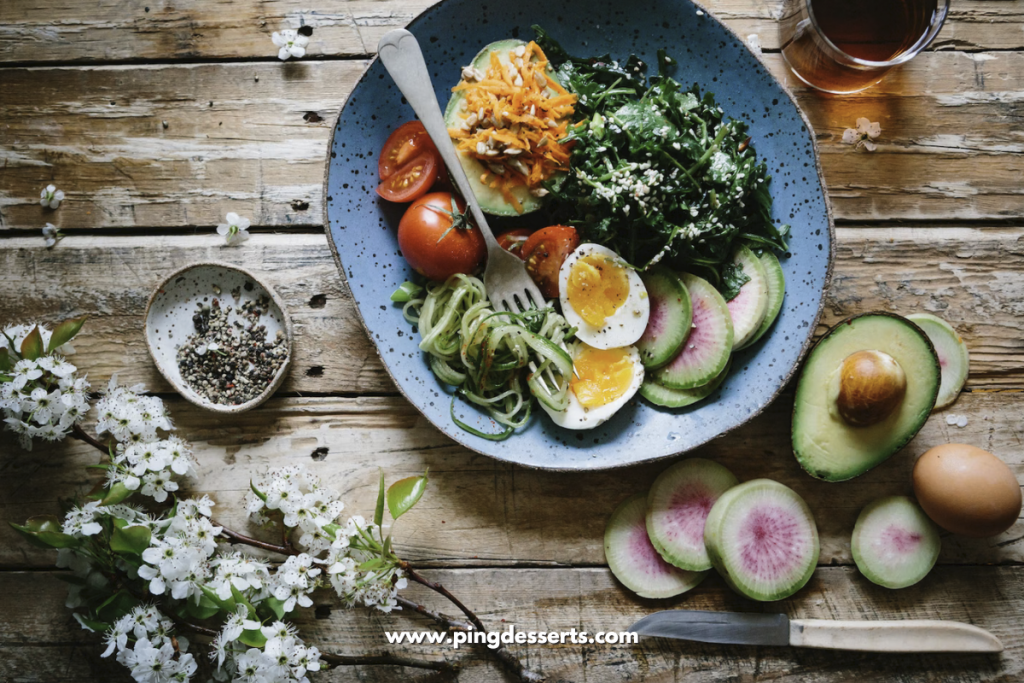 Look Into Different Apps
Apps can be a great way to stay on track with your eating habits and make healthy changes. Look into different apps that provide meal plans, nutrition information, and recipes to help you create balanced meals. There are also apps that allow you to log your food intake so you can keep track of where you're making progress and what areas need more work. Then there are mindful eating apps that help you stay focused on each bite and the pleasure of eating, as well as helping you better recognize when you're full. With so many amazing apps at your fingertips, it's easier than ever to find the right one for your journey to healthier eating habits. Find an app that works for you and use it to support your journey!
Develop Healthier Habits
Developing healthier habits requires dedication and some trial and error, but it's more than worth the effort. Start by making small changes like drinking more water throughout the day or having an extra vegetable with each meal. You can also make a plan to switch out processed foods with more nutrient-dense options, such as fresh fruits and vegetables.
Consider preparing meals at home so you have more control over the ingredients. Additionally, take time to savor your food and enjoy social activities that offer real sustenance without overindulging—such as a walk in nature or conversation with friends. With practice, you can develop healthier habits that will last a lifetime.
Add More Fruits And Veggies
Eating more fruits and vegetables is one of the best ways to improve your eating habits. Fruits and vegetables are packed with beneficial vitamins, minerals, and fiber that provide numerous health benefits. They are also low in calories, making them an excellent addition to a healthy diet. Adding more fruits and vegetables to your daily meals can help you reach your goal of eating healthier.
Try adding fresh or frozen fruit to your breakfast cereal, snacking on a piece of fruit mid-morning, including some extra veggies in your lunch and dinner, or drinking vegetable juices. With such a wide variety of fruits and vegetables available, it's easy to find new recipes and ideas for incorporating these foods into your daily meals. By including more fruits and veggies in your diet, you can enjoy all the health benefits they offer while improving your eating habits.
Control Your Portions
The amount of food you consume can greatly impact your eating habits. Controlling your portions is an important step in improving the overall quality of your diet. Eating smaller meals and snacks throughout the day can help you better monitor how much food you're consuming. Also, measuring servings before eating can help you stay within your desired portion size. Being mindful of your portions can help you make healthier choices and avoid overeating.?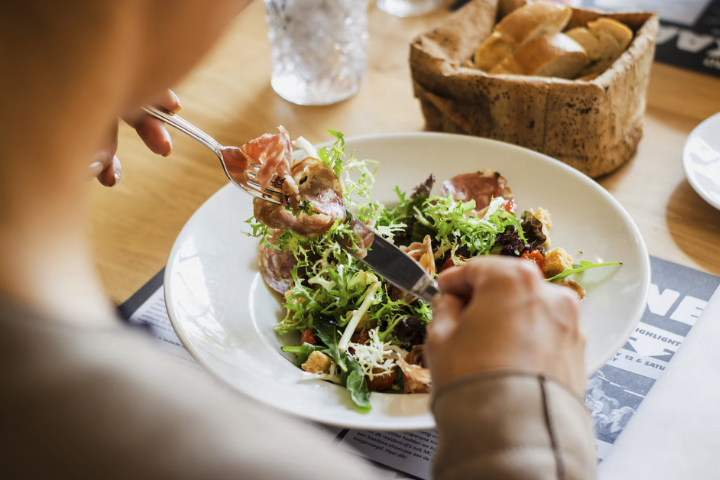 Drink Lots Of Water
Drinking lots of water is a key part of any diet plan for improving your eating habits. It not only helps keep you hydrated, but it can also help reduce food cravings and make you feel full longer. Drinking plenty of water each day also boosts your metabolism and helps flush out toxins from your body.
Aim to drink eight 8-ounce glasses of water or more each day to reap the benefits. Additionally, adding a bit of lemon or lime juice can give your water an extra flavor kick and provide additional health benefits. When it comes to improving your eating habits, make sure you stay hydrated with plenty of water!
Lower Sodium Intake
Reducing sodium intake is an important part of improving your eating habits. Excess sodium can lead to high blood pressure, which can increase the risk of stroke, heart attack, and other health problems. To reduce daily sodium intake, choose unprocessed foods such as fresh fruits and vegetables and limit processed foods that may be high in added salt.
Read labels carefully to ensure sodium is within the recommended daily limits. When eating out, ask for low-sodium options and season food with herbs and spices instead of salt to enhance flavor. Regularly monitoring your sodium intake can help you stay on track and make healthy eating habits a part of your lifestyle.
In conclusion, there are several steps you can take to improve your eating habits. Eating a diet that includes plenty of fruits and vegetables, controlling portion sizes, drinking lots of water, and reducing sodium intake all help make for healthier meals and snacks. With the right attitude and commitment, it's possible to form healthy habits that will last a lifetime. Ultimately, it's important to remember that making changes to your diet doesn't have to be difficult or overwhelming.
You might like these:
Top Kakanin Recipes for Business or pang Negosyo Online