Here's our Leche Flan Negosyo Recipe with Costing!
Leche Flan Negosyo Recipe – Do you ever crave sweet foods and delicacies that would satisfy your hunger? We all love these delicious delicacies, such as this Leche flan. It is a sweet food delicacy that is perfect as a dessert, made with eggs, milk, sugar, caramel, and flavored with vanilla. This dessert originated from France and Spain and brought to the Philippines when Spain colonized the Philippines. The word Leche flan is a Spanish term that means milk flan—with the combinations of other ingredients that jive on with milk makes it sweeter and creamier to eat.
Because of its popularity, many Filipinos in the Facebook food marketplace have already been selling this food. They were selling these Leche flans at around 50-90 per tub and usually went on for free delivery around their local area with a minimum amount of order. It has helped people somehow survive the lockdown given their situation of ether lack of financial resources because of some businesses' closing.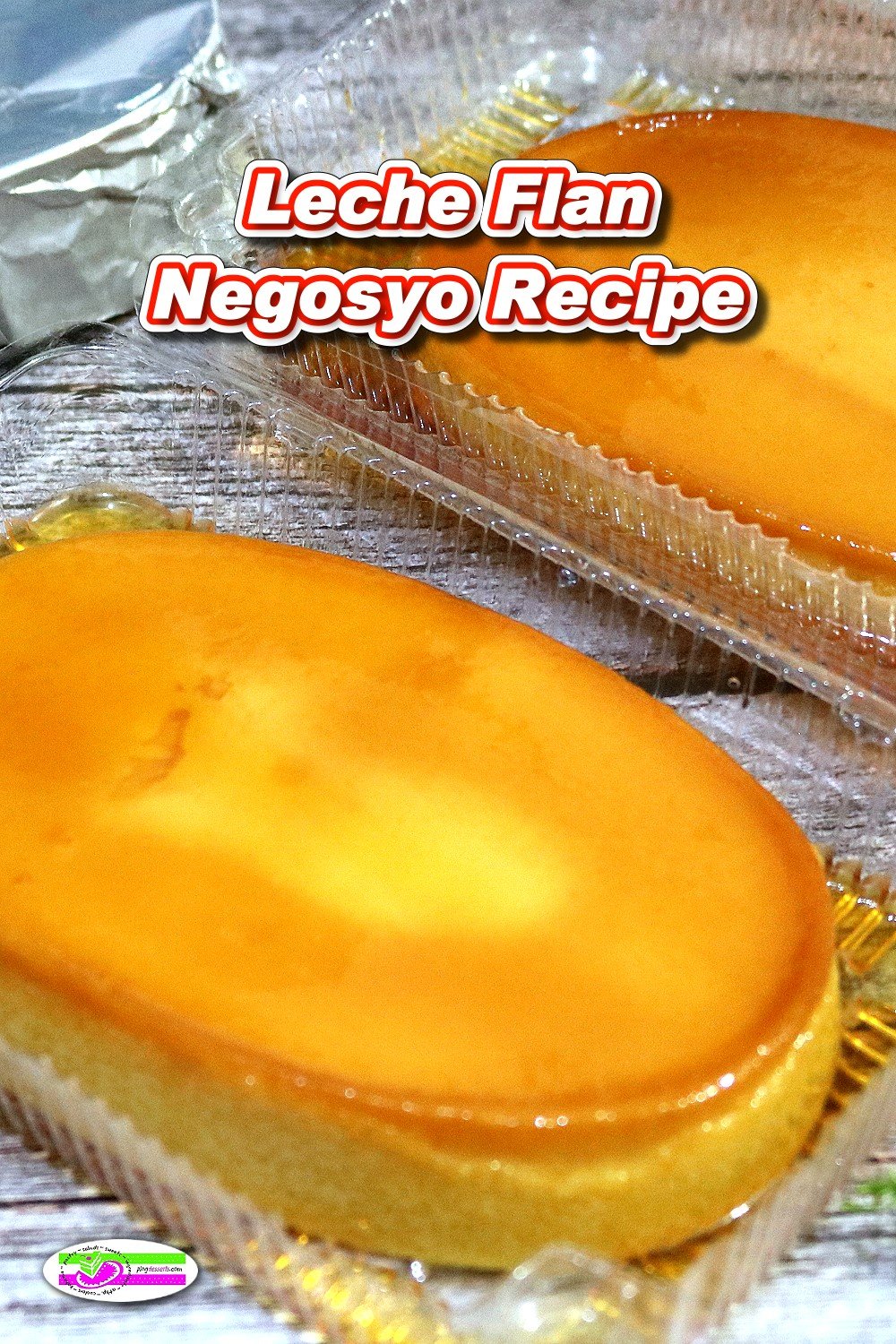 Through this video, you can also start selling your Leche flan, and who knows—maybe through this, you'll be able to find the greatest and sweetest love of your life, or be the next millionaire who had achieved a dream house or their dream car through selling Leche flans.
Ingredients and Procedure of Leche Flan na pang Negosyo :

Leche Flan Negosyo Recipe with Costing
Leche Flan Recipe na pang Negosyo is a delicious dessert perfect for home business. We also added the ingredients' entire cost to guide you.
Ingredients
8

Large Egg Yolks

1

can

300ml Condensed Milk

1

can

370ml Evaporated Milk

½-1

tsp.

Vanilla or Lemon Extract

4-8

tbsp.

Refined Sugar
You also Need:
4

pieces

Medium Plastic Container

4

pieces

Aluminum Foil

cover
Instructions
Let's prepare our Egg Custard Mixture:
In a bowl, combine egg yolks and condensed milk.

Add evaporated milk and mix until combined.

Add 1 tsp. Vanilla or 1/2 tsp. Lemon extract.

Strain egg custard mixture at least twice or more then set aside.
Let's prepare our Caramel Syrup:
Put one tablespoon of sugar in each Llanera.

You can add two tbsp. of sugar, if you want more syrup

Preheat your steamer with at least 1.5 liters of water, over medium heat until water boils.

Melt sugar over low fire, tilt your Llanera until sugar is fully dissolved.

Continue to melt until you reach your desired light golden color. Avoid sugar from burning, or it will taste bitter.

Set aside Llaneras to cool down.
Time to cook:
Divide egg custard mixture into 4 Llanera's.

Cover with a foil and to seal the sides.

Arrange Llanera's in a steamer.

Bring heat to low and steam for 30-35 minutes.

You know it's done when you insert a toothpick in the center, and it comes out clean.

Let it cool completely and chill before serving.

Carefully run a knife around the sides to loosen.

Invert unto a serving plate or plastic container.

Refrigerate Leche Flan to make it last for a week.
Video
Here's our plastic container that only cost P5 each, if you can find a much cheaper supplier much better.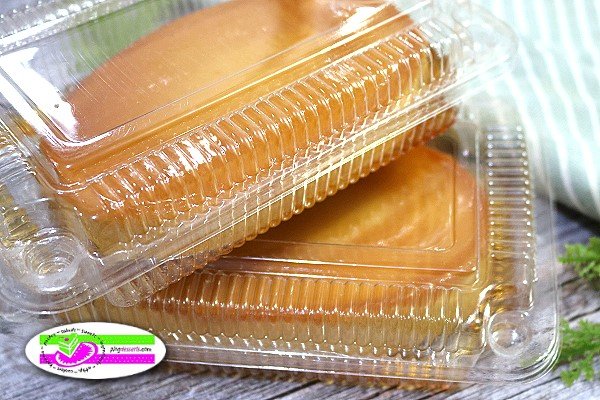 Costing of Ingredients:
8 Large Egg Yolks (-less whites) P 40.00
1 can (300ml) Condensed Milk 43.00
1 can (370ml) Evaporated Milk 38.00
½-1 tsp. Vanilla or Lemon Extract 4.00
4-8 tbsp. Refined Sugar 5.00
4 pieces Aluminum Foil, cover 20.00
4 Pieces Med. Plastic Container 20.00
Misc. Gasul & etc. 30.00
=========
Total Expenses : P 200.00
Total Exp.: P 200.00 / Cost per Cont. P 50.00 / SRP P 75.00 / Projected Profit P 100.00
Note: Profit depends on your Suggested Retail Price (P75.00 – P100.00)
This Leche Flan Recipe has been quite long-standing in the Filipino food culture nowadays as a special dessert in the dining tables or during special and regular occasions.
Negosyo Recipes: