How to cook Red Velvet Cupcake Recipe.
Red Velvet Cupcake Recipe Red velvet cupcake are so easy and rewarding to prepare. This cake looks velvety, dark red, moist and fluffy, it is best paired with cream cheese frosting. But if you don't have cream cheese or vanilla frosting, chocolate frosting will do.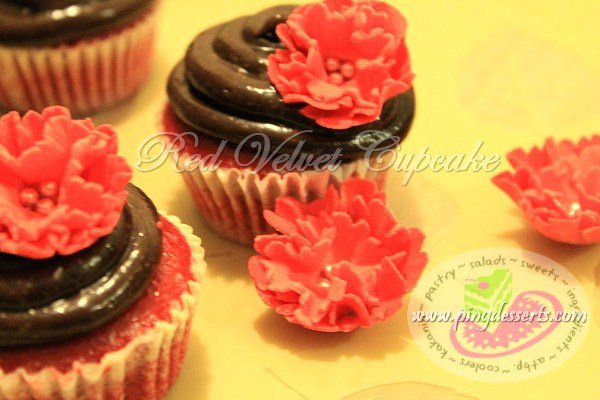 Red Velvet Cupcake Ingredients:
435 g plain flour
1¼ tsp bicarbonate of soda
1¼ tsp salt
1¼ tsp unsweetened cocoa powder
360 ml vegetable oil
375 g caster sugar
300 ml buttermilk
3 eggs, at room temperature
40 ml red food colouring
1¼ tsp vinegar (white or apple cider)
1¼ tsp vanilla essence
30 ml water
Cream Cheese Frosting or any Betty Crocker Frosting
Red Velvet Cupcake Cooking Instructions:
Preheat the oven to 180C, Gas 4. Line a 16 space fairy cake tin with paper baking cases. Sift together the flour, bicarbonate of soda, salt and cocoa powder into a bowl and set aside. In a mixer fitted with paddle attachment, mix the oil, sugar and buttermilk until combined. Add the eggs, food coloring, vinegar, vanilla and water and mix well.

Add the dry ingredients a little bit at a time and mix on low, scraping down the sides of the bowl occasionally. Mix until just combined; do not over mix or the cakes will come out tough. Divide the batter between the paper baking cases and bake for 20 to 30 minutes or until a cocktail stick inserted into the center of a cake comes out clean.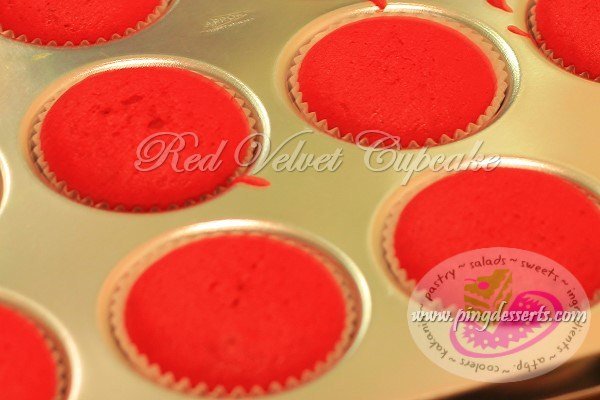 Allow to cool on a wire rack and put your prepared frosting and serve.
In this recipe i don't have cream cheese or vanilla frosting available, so i try using chocolate frosting which my Aunt gave me. The next time i will cook red velvet, I will use cream cheese frosting and update this recipe.