How to cook Cheese Sticks Recipe.
Cheese Sticks Recipe Kids' favourite, another Filipino street food merienda. Deep fried cheese sticks that go along with spaghetti and other pasta. It is often served as an appetizer and a side dish as well. One of the most requested and easy to prepare finger foods often serve as an appetizer or "pulutan", especially at short notice late night parties, and it goes well with mini burgers, pasta and other seafood finger food recipes.
Cheese Sticks Ingredients:
470 g Cheddar Cheese
40 Lumpia / Spring Rolls Wrapper
2 tbsp. of water
1 cup oil, for frying
Cheese Sticks Cooking:
Prepare the wrappers and 2 tbsp. of water for sealing.
Cut cheese into sticks depends on the size and lengths you want.
Brush the edges of each wrapper with water one at a time.
Wrap each cheese stick in a wrapper and press edges to seal and repeat procedure until all done.
Heat the pan with oil and fry cheese sticks in batches until golden brown.
Drain on paper towels and let stand for 3 minutes then serve hot.
…..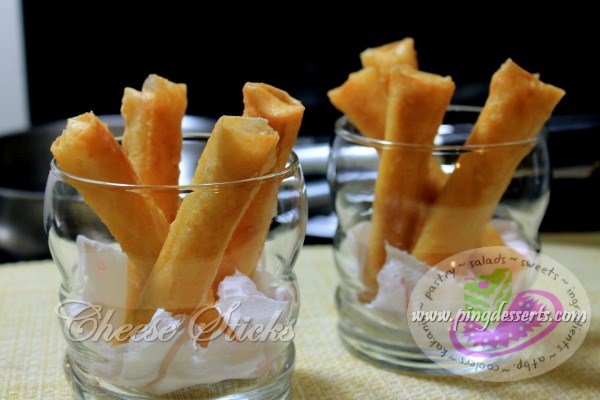 so light and comforting . . .