How to make Special Polvoron Treats.
Polvoron with Rice Crispy Recipe. The polvoron is a semi-sweet powdered milk candy that is made from powdered milk, toasted flour, sugar, butter or margarine and rice crispies. From the simple and traditional Polvoron Recipe, it had come a long way to several flavors. These include pinipig, peanut, chocolate, cookies and cream flavors and so on. Plain and Special Polvorons are one of the best delicacy and loved by Filipinos.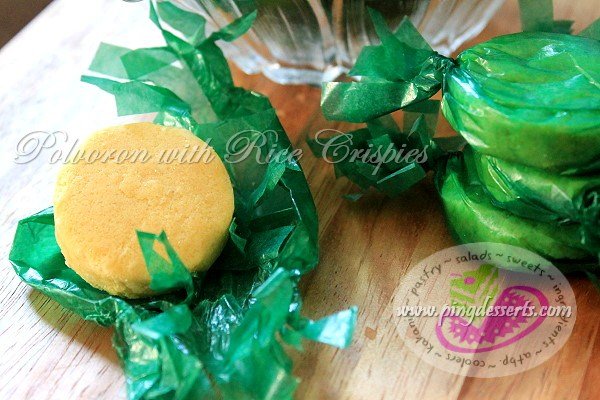 Polvoron with Rice Crispy Ingredients:
2 cups all-purpose flour, sifted
1 cup full cream powdered milk
1/2 cup refined sugar
1/3 cup butter
1/8 cup margarine
1/2 cup rice crispies
1 tsp. vanilla essence, (optional)
wax paper or cellophane, for wrapping
Cooking Procedure:
Sift all-purpose flour and toast in frying pan over medium heat, stirring continuously with wooden spoon and toast it for about 15-18 minutes or until light brown in color. Fire off and let it cool slightly before adding into your dry ingredients.

Transfer toasted flour into sugar and milk powder mixture and mix well to combine. Melt the butter and margarine together in a saucepan over medium heat. (You can also use either margarine or butter only.) Fire off and let is cool slightly then pour melted butter into toasted flour, milk and sugar mixture and mix well. Add your vanilla essence and mix well until blended. Lastly, add the rice crispies and mix until well combined.

Transfer polvoron mixture into a tray or large plate. Form mixture with your desired size and shapes using your polvoron plunger by packing the mixture into the molder. Lay each polvoron on a tray and chill for at least 20 minutes or until firm. Then wrap polvoron individually with your wax paper or clear cellophane. Twist both ends of wax paper in opposite direction to seal.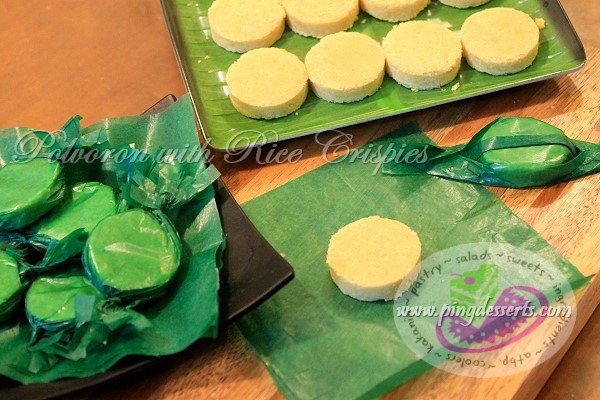 .
Special Polvoron with Rice Crispies treats, so delicious, buttery, milky, crunchy and creamy. Just like any delicacies, special polvorons has become an all time favorite. Super easy to make and the ingredients are so affordable.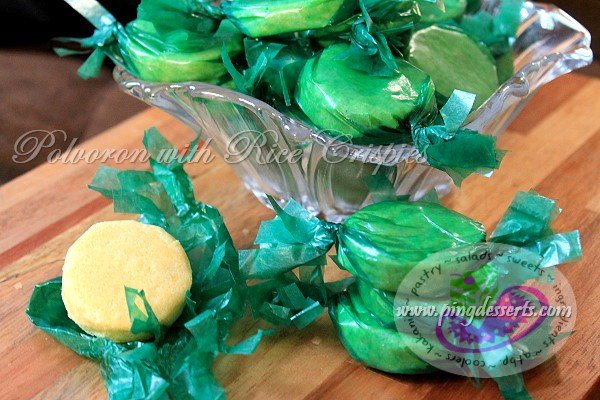 .
Since the procedure on how to make special polvoron treats are so easy, you can make this milk candy real quick. Eventually, you can serve this to your kiddos as snacks or "pasalubong" for your relatives and friends.
.