Famous Filipino Summer Foods
Summertime in the Philippines is much awaited not only because of its scenic beaches but also the mouthwatering feasts prepared during this time of the year.
The Philippines just has two seasons – wet and dry. If you think it can't be that extreme, think again. If it's wet, it really is soaking wet, and if it is dry, it's just too hot to handle. This may be the reason why most Filipinos have learned to enjoy these seasons in the comforts of their homes, while sharing stories over scrumptious treats and delicacies.
During summer, if you grew up with a simple family, your childhood is most likely composed of waking up early since you still deal with the remnants from early class schedules that just ended for the break; being stubborn while forced to take "siesta" or afternoon naps; and then waking up and spending the rest of the afternoon outside when it's not too hot anymore either playing or enjoying cold snacks!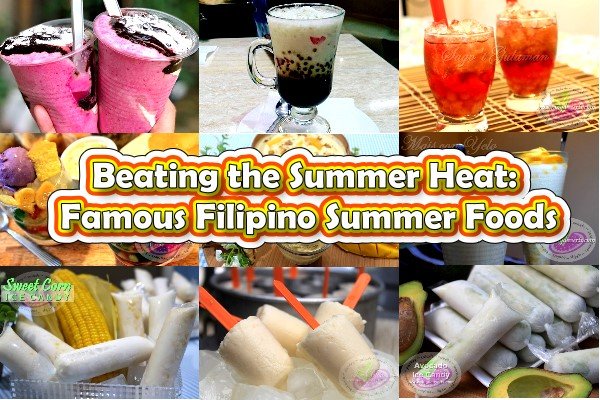 The following rundown may take you to a trip down the memory lane or just plainly affirm that usual summer craving.
Halo-halo literally translates to "mix-mix" and sticking to the name, this snack is a mix of different ingredients and flavors that surprisingly goes perfectly with each other! A staple food in a way that in every kanto or street corner during summer, you will always find a stand or kiosk selling halo-halo.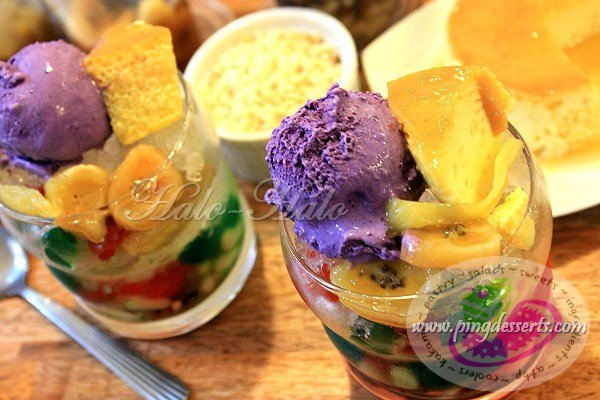 Of course, there are many known restaurants that already perfected their own recipe of this cold treat.
An appropriated term from the Spanish "Maiz con Hielo" which literally means corn with ice is another delectable cold snack in the country.
This is also commonly sold by those who also sell halo-halo since the main ingredients – corn, milk, sugar, and ice – are used in the former. If you opt for a simple, sweet, light and refreshing snack that you can prepare for yourself, just go for this.
Ice Buko is a creamy, milk-based cylindrical shaped ice popsicle, with shredded coconut, and at times comes with red monggo beans on top. … If you are to use a plastic cup as mold, once you set the mix in the freezer, you have to stand by and wait for about 2 hours to mount the sticks in a partially frozen popsicle.
Guinomis
There are times that people might confuse this for halo-halo but this is like its simple sibling — with less ingredients and is known for having coconut milk mixed with it. There are buffets that offer this as a dessert but if you want to try it, you can easily make one since the ingredients are all easy to purchase and prepare.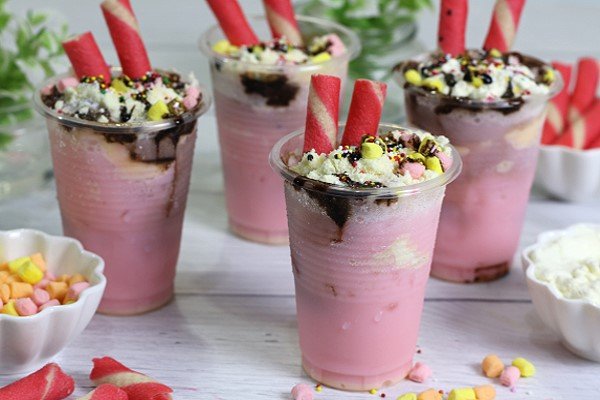 Who could ever forget that sweet pink shaved ice topped with chocolate syrup, lots of milk, and tiny marshmallows? Apart from its signature look are the interesting vendors – they are known to have steps in making this cold treat choreographed so you can also enjoy a bit of a side show while waiting to be served this delicious treat.
This jelly, tapioca, and sugar syrup medley is more in demand during the summer, even if it's always being sold all year round in the country. It is simple, sweet, and chewy – something you can just easily drink while munching on banana cue or turon!
If you and your family have experienced selling ice for one peso, then chances are big that you also sold ice candy on the side during summer. People can be very creative when it comes to the flavors – from the usual fruit juice flavors to even going to great lengths of making buko salad and buko pandan ice candy! It is actually a mini shake snack when you think about it, minus the fancy way of serving but overall, it is still an experience you wouldn't forget.