How to prepare a perfect and well-cooked tapioca, sago all the time.
How to Cook Big Sago. Sago is also known as Tapioca; it is a very versatile condiment mainly used by Filipinos for their kakanin, drinks, and other dessert recipes. It is made from tapioca flour, sugar syrup and form into tiny balls and dried until it hardens and become sago. Sago is boiled and water until it becomes transparent and soaked in water for several hours before using. Cooked Sago looks transparent, bland and has a gelatinous and chewable texture.
Yield: 2½ cups of cooked sago
Ingredients:
Big Sago:
½ cup raw big Sago
1 liter boiling water
Check out Video Recipe:

Procedure:
In a large pot, boil 1 liter of water. When it reaches the boiling stage add big sago. Cook for 20-25 minutes, stirring constantly to prevent from sticking together. Fire off, cover with a lid and leave it for another 20 minutes.
Rinse with tap water, several times. Let it cool down and soak half cooked sago with cold water and keep refrigerated for at least 8 hours.
After several hours in the fridge, drain water from sago. In a large pot boil the sago again, over boiling water and reduce time by 10 minutes only. Stir constantly to prevent from sticking at the bottom of the pot. Fire off, and cover with a lid and leave it for 30 minutes.
Rinse Sago with tap water for the last time, and transfer in a bowl with water and keep refrigerated until white parts disappear. Drain water, your well-cooked, and transparent sago is ready to use.
Here's Our Simple Ingredients: Raw big Sago and Water that's it looks so easy yet so complicated when you don't know how to cook it properly. You can use any brand and any size of sago pearls, but always try to follow the instructions and procedures. It is always written at the back of the package or box.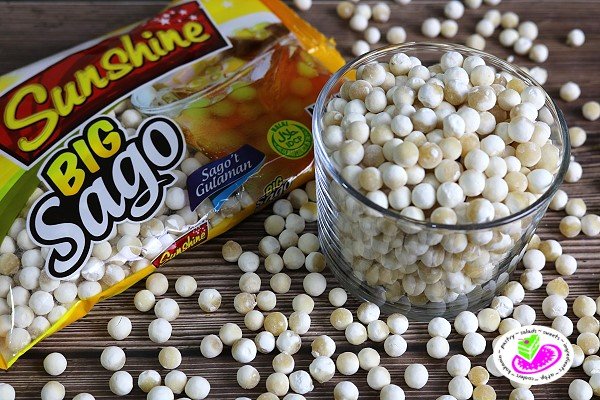 When it comes to cooking Sago, be mindful 'coz size matters… LOL. Time varies the bigger the sago is, the longer cooking time needed and of course for the small sago cooking time is lesser. Always, keep an eye of your sago and occasionally stir to avoid sticking together and at the bottom of your pan.
Now that we know the right way of cooking sago, we're going to make some cold drinks with sago in it.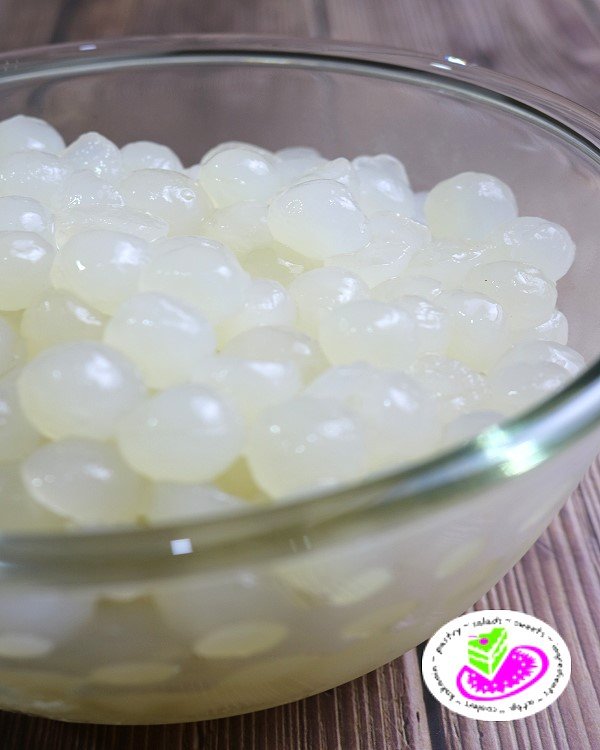 Ok guys, what is your favorite summer drink or any dessert with sago? Please write in the comment section below and let me know 🙂 Ok, that's it for now guys, I need to cook gulaman for our next cold drink recipe. Have a beautiful day and see you on my next post. xo
– oOo –
Not every day is good, but there is something good in every day.