How to make the original Oatmeal Cookies Recipe.
Oatmeal Cookies Recipe. Here is another healthy cookie snack to prepare for the whole family, it's the Oatmeal Cookie that I got from Original Quaker Oats Recipe. Preparing this recipe is quick, simple and easy; it can be done in minutes, which is convenient for those who are busy or always in a hurry. This is also an ideal snack to prepare for kids going to school or as a party snack. These Oatmeal Cookies, are crunchy, not too sweet and definitely a guilt-free snack. These oatmeal cookies are best paired with a hot cup of coffee, chocolate, milk or soda.
A little trivia from this recipe Oatmeal is rich in fiber, contains manganese, vitamin E, iron, the B vitamins, riboflavin and protein. It helps lower blood cholesterol, reduce the risk of heart disease, and stabilize blood sugar and aids in weight loss since it keeps you from feeling hungry for a longer period of time. So if you are health conscious and want to have a snack which will not spoil your regular diet, this Oatmeal Cookies Recipe is perfect for you.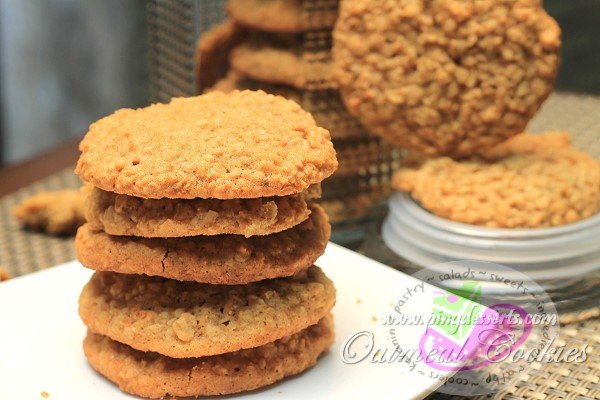 Oatmeal Cookies Ingredients:
3/4 cup shortening or butter, softened
1½ cups lightly packed brown sugar
1 large Egg at room temperature
1/4 cup Water
1 tsp. Vanilla extract
1 cup sifted All-purpose flour
1 tsp. Salt
1/2 tsp. Baking Soda
3 cups Oats, uncooked
Cooking Procedure:
Preheat your oven to 350F. Grease and lined your cookie sheet with parchment paper and set aside. Beat the softened butter or shortening, brown sugar, egg, water and vanilla extract together until creamy.
Sift together flour, salt and baking soda; add to your creamed mixture, mix well and then, stir in oats and fold until well combine. Drop cookie dough mixture by tablespoonfuls onto a greased cookie sheets.
Bake in preheated moderate oven (350F) for 12 to 15 minutes. Let it cool on the cookie sheet for a couple minutes, then transfer on a wire rack to cool completely. Don't over bake, or you'll end up with a hard cookies.
Serve Oatmeal Cookies with a warm or cold drinks and enjoy.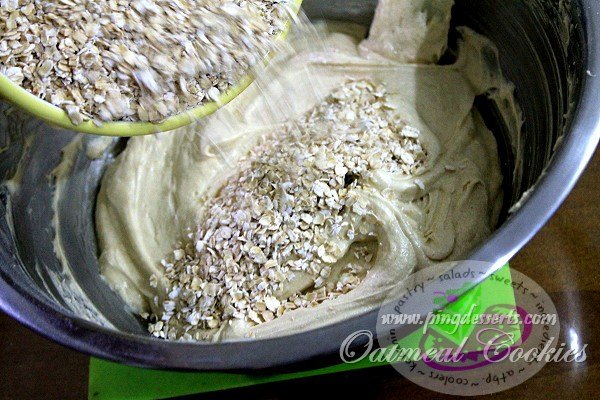 The cookie dough can be frozen for up to a month, then thawed before baking. This recipe makes 4 dozens of tasty Oatmeal Cookies. If you want variety, you can add some chopped nuts, raisins, chocolate chips, dried fruits or desiccated coconut.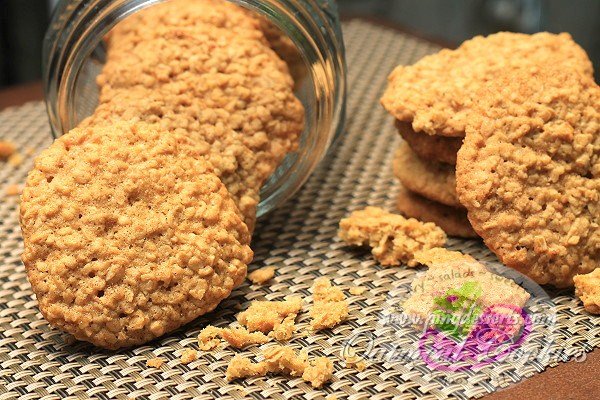 .You can store some leftover cookies in a jar or an airtight container. And if you want to share them to your neighbors place in a fancy plastic container. Try this simple, easy and tasty cookie recipe.