How to make Calamansi Juice Recipe.
Calamansi Juice Recipe. Calamansi is a popular tiny lime fruit in Filipinos and used as a dipping sauce condiments, and often used to marinate many kinds of dishes. Since Calamansi is rich in Vitamin C, we usually drink Calamansi Juice to prevent and as a remedy for colds, cough and flu. The tartness of the calamansi, and the sweetness of honey is a great combination.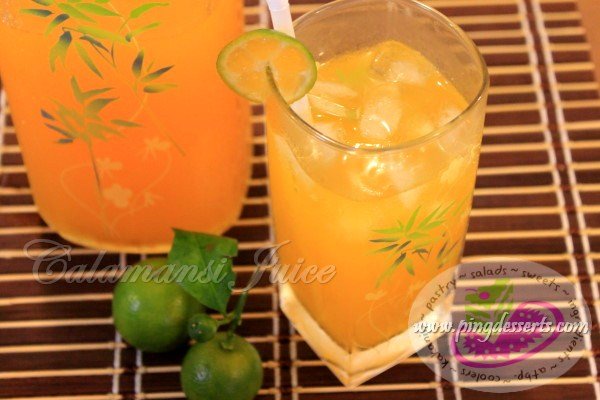 Calamansi Juice Ingredients:
800 ml cold water
10 pcs. calamansi
1 tbsp. orange powder (optional)
4 tbsp. honey
ice cubes
Calamansi Juice Procedure:
Rinse the calamansi and cut in halves. Squeeze calamansi in a strainer over a pitcher and discard the seeds and pulp. Pour 800ml of water on a pitcher. Add in the orange powder if using and honey then stir thoroughly. In a tall glass put some ice cubes and pour the calamansi juice and serve with straw.
…..
If you want a little bit sweeter or less tart just add honey or sugar and water.
It's so refreshing and it is a great addition for parties or special events !!! If you are interested we can help you with your catering service to make this happen, we can also help you out with the promotion of your event as we have access to a company Listing so you can have more people know about it, as there we also found a great promotion and marketing service to expand our business. The marketing of our food and drinks has been so successful thanks to the marketing strategy that we have been able to help other catering services, restaurants and personal jobs that thanks to the website created by a web design company online.
. We also have a wonderful menu that comes with the drinks which you can add for your event. You can also be sure that you will get the service you need as we are professionals and we will take care of your customized work.