How to make Iced Melon Milk Balls Drink Recipe.
Iced Melon Milk Balls Drink Recipe. There's nothing more refreshing on a hot day than a glass of iced honeydew or cantaloupe sweetened with milk and sugar. Honeydew is a bit expensive than any other summer fruit but it's so delicious, juicy and sweet with lots of vitamins and health benefits .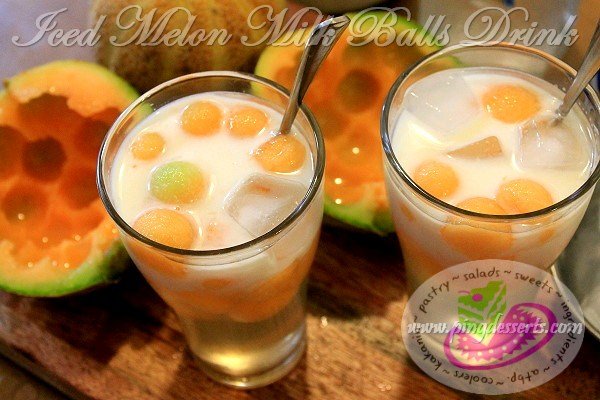 Iced Melon Milk Balls Ingredients:
1 honeydew or cantaloupe
1 cup sugar
3 cups cold water
1 cup evaporated milk or fresh milk
Ice cubes
Cooking Procedure:'
Scoop out the honeydew or cantaloupe flesh with a melon baller, reserving any juice if desired and set aside. Combine the sugar and water in a pitcher or a glass and stir until the sugar dissolves. Try to taste test the sweetness and add more sugar if necessary.

Pour sugar water into a glass and add some ice cubes. Spoon the honeydew or cantaloupe balls and juice into a glass. Lastly, add milk as much as you want, stir and serve.
.
.
A quick fix drink that you can never go wrong, so refreshing.
.
.