How to make Simple Yema Cake Recipe.
Yema Cake Recipe. Yema Cake is a simple and delicious cake made from sponge or chiffon cake, filled and covered with egg custard "Yema Frosting" or "Dulce de Leche" and top with grated cheese. Actually Yema is a popular sweet treat in the Philippines, it's everyone's favourite, followed by macapuno balls, butong-butong, bandi and many more. This beautiful Yema Cake is very rich and creamy, it's very easy to make and the ingredients are so simple.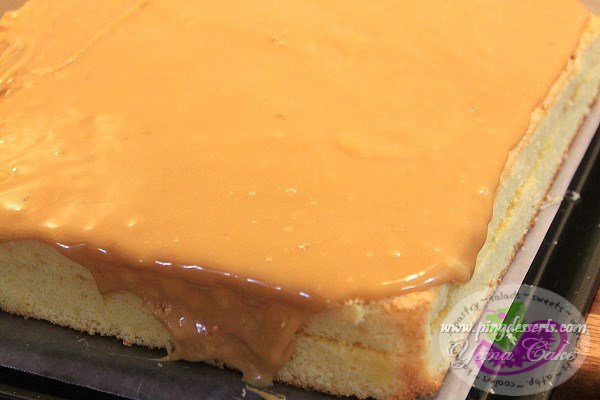 Yema Cake Ingredients:
For the Cake:
Yema Frosting:
2 cans (300ml) sweetened condensed milk
4 egg yolks
2 tsp. vanilla essence or lemon extract
½ cup of grated cheese, optional
Cooking Procedure:
Prepare and bake your sponge cake click here for the recipe or you can use a store bought chiffon or sponge cake to save time and energy. Let your freshly baked sponge cake cools down first before slicing, cut the cake in half horizontally.
Then prepare your Yema frosting while waiting for the cake to cool down. In a saucepan, combine sweetened condensed milk and egg yolks over a low heat and stir until slightly thickens. As it cools it thickens more. Stir in vanilla or lemon extract and let it cool first before.

To assemble the cake, spread 1/3 part of yema frosting on the top of 1st half of your cake. Place the other half of the cake on top and spread with the remaining yema filling and spread evenly from all sides and top. Sprinkle with grated cheese on top (if you prefer) and you can serve and enjoy.
This Simple Yema Cake is perfect paired with a cup of coffee.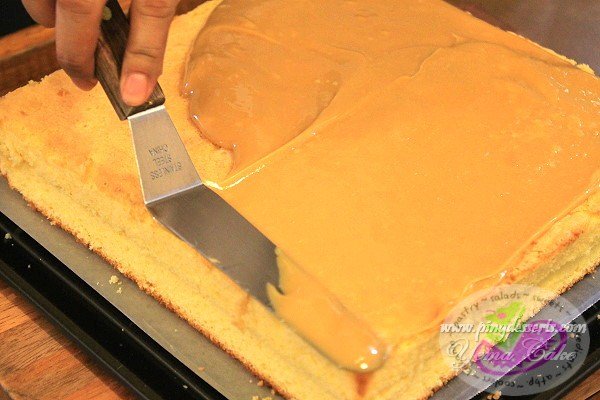 I really wanted to top this cake with grated cheese but I decided not too, you know why coz' I'm going to make another version of Yema Cake. Yes! another yema cake but this time it's not simple it's perfect and decadent. I'm going to try another delicious yema frosting recipe top with grated cheese. Til next time 🙂